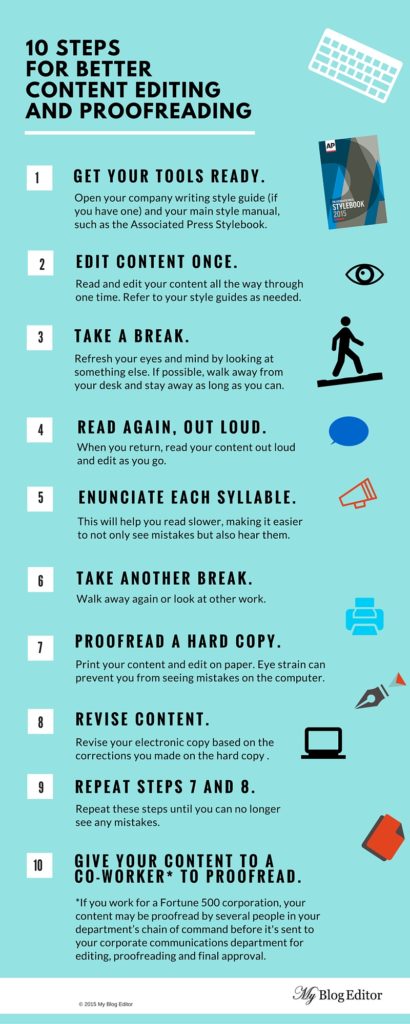 This is the post for the week of Monday, April 17, 2017.
Notes for This Week
Working to the deadline: This is your last week to work on your group's writing guide, so make the most of it. You have no other work due this week, so your time is clear to collaborate and revise.
Thanks for suggestions: I appreciate the ideas for the fourth major project. I will let you know what we will be doing next week.
Readings for This Week
Activities for This Week
Go through the assignment and make a checksheet for your project. Return to Step 4 of the assignment and make sure that your writing guide includes all of the required information. Each of you should check the guide carefully. Your grade depends upon ensuring that the guide is complete.
Consult the resources on the syllabus and those below for help.
Review your group's writing guide with the Ten Ways to Improve Your Writing. Check your writing against each of the ten tips and using the suggestions from the Lynda.com course Editing and Proofreading Made Simple. 
Submit information on your writing guide.

Dates: Your writing guide is due by 11:59 PM on Friday, 04/21. If your group needs extra time, take advantage of the grace period, which ends at 11:59 PM on Tuesday, 04/25.
Logistics: One member of your group will submit your link in Canvas. One submission works for the entire group. Since your guide is published on the Internet, one person will submit the link. If you use a Google Share link, be sure that you have shared your document with tengrrl@vt.edu so that I can add comments.
Technical Help: Check out the How do I submit an assignment on behalf of a group? guide on the Canvas Help site.
---